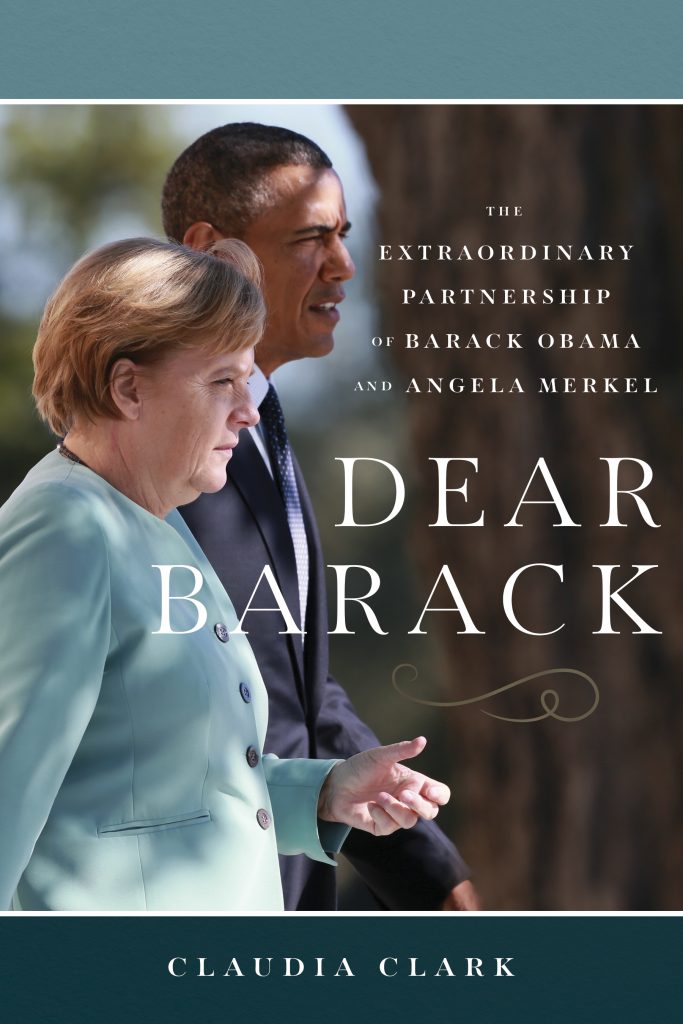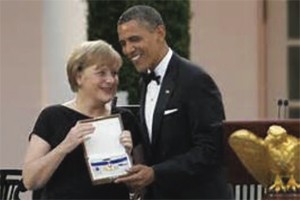 Dear Barack
The Relationship between U.S. President Barack Obama and German Chancellor Dr. Angela Merkel
By Claudia Clark
Dear Barack explores how the relationship between Barack Obama and Dr. Angela Merkel evolved from one of extreme apprehension to one of deep friendship and a partnership that captivated the world.
Organizations such as NATO, and G7 and G20 Summits have been formed to enable world leaders of allied nations to come together to discuss problems that affect the global environment and offer diplomatic solutions.
Dear Barack explains why Barack Obama's and Dr. Angela Merkel's partnership is so important to today's world leaders – the transformation of their relationship exemplies how it is possible for political adversaries to establish a bond of trust, respect, and even friendship.
Author Claudia Clark shares:
How Dr. Angela Merkel overcame a childhood of living behind the Iron Curtain to become the first East German Chancellor of a free and united Germany, as well as to be the first woman chancellor of Germany, and to be the youngest chancellor ever.
How Barack Obama rose to become the first African American President of the U.S.
What it was about the chemistry between the two leaders that captivated the world.
The root cause that led to their difficult start, and how their relationship became strong.
The highs and lows of their 8-year working relationship: including how they combatted the economic recession of 2008, the NSA scandal which occurred when Obama tapped Merkel's personal cell phone, and the international crisis that occurred when Russian President Vladimir Putin illegally annexed Crimea.
Highlights on international policy that include the signing of the Iran Nuclear Deal in 2015 and the Paris Climate Agreement in 2015.
The unique circumstances both afforded one another: Obama honored Merkel with the Presidential Medal of Freedom Award, and she was the first German Chancellor granted the opportunity to speak before a joint session of Congress.
On the other side of the Atlantic, Obama was the first president to visit the former concentration camp of Buchenwald, and the rst U.S. president to co-sponsor Germany ́s famous technology fair in Hannover-Messe.
Why Merkel took the political risk when she opened German borders to Syrian refugees in 2015, and most importantly, how Obama stood by her side when no one else would.
Why Merkel cried the last time she saw Obama; and why she was the last world leader Obama called before he left office.
The fears and concerns of world and allied leaders following the Brexit vote and election of Trump, and how Obama attempted to calm those fears.
"In these days of deep political polarization and strained relations within and between the United States and Europe, it's more important than ever to examine successful partnerships. Despite some very stark differences in political style, opinion, and national interests, Chancellor Merkel and President Obama were able to form a friendship that laid the groundwork for a period of strong trans-Atlantic cooperation. Claudia Clark's thorough research and examination into the relationship between Merkel and Obama is a refreshing look at basic concepts that, in this era of divisiveness, seem quite novel — finding shared values, building trust, and showing mutual respect."
– Vinnie Cabrera, graphic designeR American expat living in Hamburg, Germany