CLAUDIA CLARK received her Bachelor of Arts degree in History and Public Policy from Michigan State University. At Michigan State, she served as President of the College Democrats and was active in Amnesty International, NOW, and Pro-Choice groups. Clark holds an M.A. in Labor in Industrial Relations from the University of Illinois at Urbana-Champaign, a Masters in U.S. History with an emphasis on women's history from San Jose State University, and a Master of Social Work (MSW) from the University of Michigan with an emphasis in Community Organizing.
Claudia and her husband recently moved from San Jose, CA, to Bavaria, Germany, where she is the national Get out the Vote (GOTV) coordinator for the Democrats Abroad Germany Chapter. In this role Claudia is responsible for helping to secure American Democratic expat voters living in Germany cast their ballots from abroad.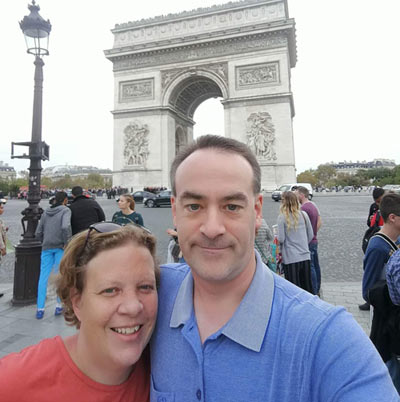 Instagram: 4800
Facebook: 5000
Linkedin: 20,000
Twitter: 32,000
Claudia Clark brilliantly captures a relationship that has had such significant impact on global politics in recent times. She goes beyond the mere professional bond between Obama and Merkel to reveal the enormous impact personality, charisma, and mutual respect have on political cooperation. A truly enlightening piece that not only details how the German-American relationship has been, but how fruitful it can be.
– Candice Kerestan, President of Democrats Abroad Germany